As I typed the title, I still can't grasp the fact that I have a one year old- crazy! We had a low key day planned to celebrate Palmer's birthday & the weather messed-up our plans a little bit, but it turned out just perfect. We loved having Gramps & Gogo here with us to celebrate. We started out the day with a blueberry waffle topped with a candle, or course:)

Palmer gave his approval by gobbling it up!
We took this identical picture when we brought Palmer home from the hospital- it's crazy the difference a year makes!
Palmer got to try out his new carseat on the way to lunch... he's still not sure what he thinks.
'It's my birthday people, give me what I want!!!'
Palmer thought he was the best thing at The Green Truck Pub, so he decided to just check himself out- he's in love with himself!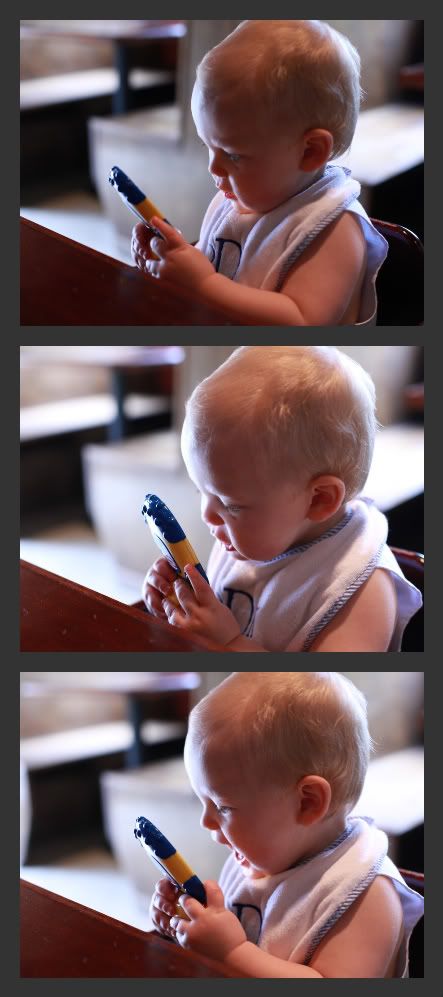 After his nap, he squeezed in some wrestling with Gramps...
... some I-phone surfing with Gogo...
... and practiced some walking with Daddy!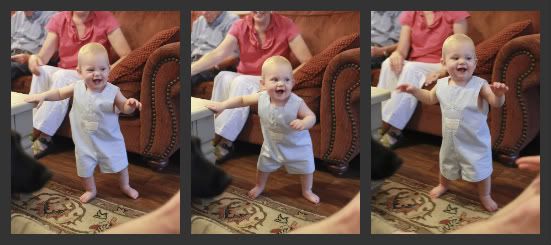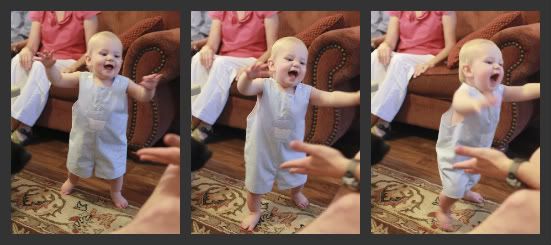 He also got a pre-dinner treat of watching Baby Einstein: Numbers with Gogo & Gramps- he needed to figure out all the hype about the number one;)
We ended the day with a fun bath complete with a birthday faux-hawk!
We love you Palmer- hope you had a great first birthday!